Update August 2022: Google has recently announced that Third Party Cookies will once again have their deprecation delayed. Their support now extends into 2024. Google claims they need more time to test out their Privacy Sandbox Initiative. The original blog post follows below as it still contains relevant information.
Google decided to push the date back on the death of cookies on Chrome by about a year. Instead of early 2022 signaling the phase-out of cookies, Google has moved it back to late 2023. Why the change?  What does that mean for our industry? Does it affect consumers that much, and how? Today, this blog aims to dive into some of those answers.
Why the delay in ending 3rd-party Cookies?
The deadline change follows international regulatory and advertising industry pressure. This pressure is about the alternatives Google has proposed and their dominance in digital advertising. A memo sent out by Alphabet said the extension is to provide more time to test and devise a replacement.
Removing 3rd-party cookies puts many web publishers and content developers in an odd situation. Google has said that publishers and advertisers will have nine months to migrate once a solution has been found. The business model of supporting free content could be jeopardized without an alternative.
The company states "The Privacy Sandbox initiative aims to create Web technologies that both protect people's privacy online and give companies and developers the tools to build thriving digital businesses to keep the Web open and accessible to everyone, now, and for the future. To make this happen, we believe the Web community needs to come together to develop a set of open standards to fundamentally enhance privacy on the Web, giving people more transparency and greater control over how their data is used."
Google continues, ​​"In order to do this, we need to move at a responsible pace. This will allow sufficient time for public discussion on the right solutions, continued engagement with regulators and for publishers and the advertising industry to migrate their services."
Google's approach to Cookies draws criticism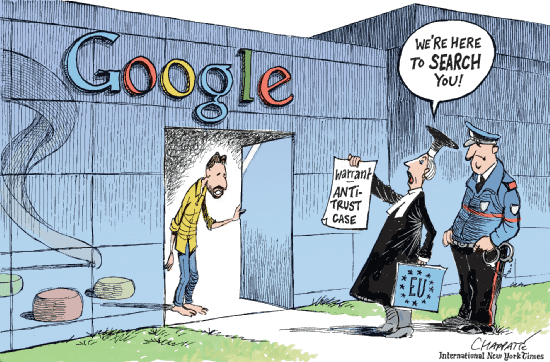 Google decided to drop cookies in early 2020, a move marked as a win for consumer privacy across the web. It also drew criticism and concern. Mostly from regulators and advertisers over not having an alternative and potentially giving Google even more power. Earlier this year, Google confirmed there will be no replacement for unique identifiers to track individual persons after cookies are removed. Meaning the only way of targeting and measuring ads in Chrome, outside of first-party data sharing, will be from proposals managed inside Google Privacy Sandbox.
This approach has also caused concerns and regulatory investigations in the US, UK and EU. The latest came last week as the European Union kicked off an antitrust investigation into Google's digital ad influence. It is looking into anti-competitive business practices among other allegations.
The UK reached an agreement with Alphabet. The highlight of it sees the search giant giving at least 60 days' notice before removing cookies. The UK regulator, the Competition and Market Authority, can also impose further changes to this plan.
What does the Cookies delay mean for the industry?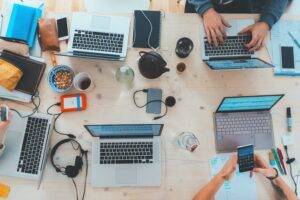 Industry response to the news of the delay has been positive. Google made this change the most used web browser and didn't give much time to have a solution. Also, as mentioned earlier, the move away from cookies could give Google even more power.
Due to the delay to the demise of cookies, there are companies beginning to provide alternatives. One such is Criteo. They are building a first-party media network, using contextual targeting, and are working inside of Google's Privacy Sandbox.
Consumers have shown that they will be willing to exchange data for services like free internet or premium content in the wake of cookies. It is worth noting that other browsers like Firefox, Edge and Safari have already phased out cookies.
The time is now for those in the industry to come up with first-party solutions. Since Google announced the delay, there is time to do it right rather than rushing it through. How's the saying go? "Measure twice, cut once."
Does it affect consumers?
The delay itself doesn't directly affect users, except if they heard about the end of the cookie but not about the delay. And that would just be a little confusing before continuing along. Once the change has been fully rolled out is when consumers will notice things. Third-party cookies will be mostly eliminated. Also, this should give rise to more contextual marketing. That should be a boon in creating a better connection with customers and serving more relevant campaigns.
Share your story
Bean Media Productions is a full-service digital marketing, SEO, video production, and web content development team. Don't forget to check out our blog for more updates and helpful hints, so you don't miss a thing! For example, these fun little numbers here and here. Bean Media Productions got our start as storytellers, and it's something we still take pride in today. Share your story with the world.
Don't be left behind. Grow with us. Be seen. Be heard. Contact us today by calling or filling out an online form to get your story out there. Someone wants to listen.