Every industry has its own level of competition. Every company has its own message. So why does every marketing company pitch the same cookie-cutter SEO strategy?

At Bean Media, we take SEO seriously. Our strategy and methodology has proved successful in growing your site's ranking, and also increasing your site's organic traffic. It's all on a timeline. We look at what keywords are most important to your business first. We look to see where you're ranking currently and provide you with an honest initial audit to see how successful you are at this initial stage.
Whether your creating a new site from scratch, updating an existing site, or just want to improve your organic traffic, we've developed a consistent timeline of developing content and blogs in congruence with cleaning up metadata and using video to help boost rankings immediately.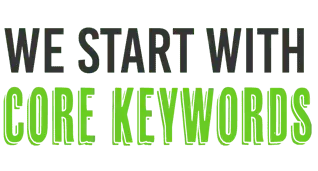 Then once we achieve high ranks for your cornerstone keywords and content, we start to branch those keywords off into various webs associated with the core keywords. Creating rich content and continuous fresh content is paramount to developing ongoing keyword rank growth, and total number of keywords ranking.
Our goal is to help you cover every possible search someone could do to find your company. It takes time, but with the right process and attention to detail, it is consistently achieved for our clients using our tactics.

From Ducati to Dental Adhesive, we take time to learn your industry, so you prove to be the expert that you've worked hard to become. Using things like video and audio interviews we capture not only the message you want to share, but also the tone and voice that your culture represents.

If you wonder how your current strategy is working, or are looking for some help on the Organic Search front, or just have a simple question, you can give us a call at the office or reach out through the contact form! We are always available to help, and can provide instant keyword reports and SEO audits within minutes!