Welcome back to the blog! We regularly post little looks beanhind the scenes of our digital marketing world, but today we're excited to announce we've once again been recognized by expertise.com for our web development prowess!
It's not a secret that having a clean website that's able to do as much as it can for you and your business is key. You want your website to match your tone in a sincere way, be memorable, responsive on multiple devices, SEO-Ready, and able to convert visitors into customers.
The custom content that you know our digital ad design for also makes its way to the websites we develop for our clients! We take the time to make sure we do it right and in a way you'll be happy with.
Why Do I Need Custom Web Development For My Business?
Every business needs custom website development so that you stand out in an otherwise crowded field! You don't want your website to look like Creed Bratton's "website" from The Office. You want an engaging web presence that's responsive and easy to navigate.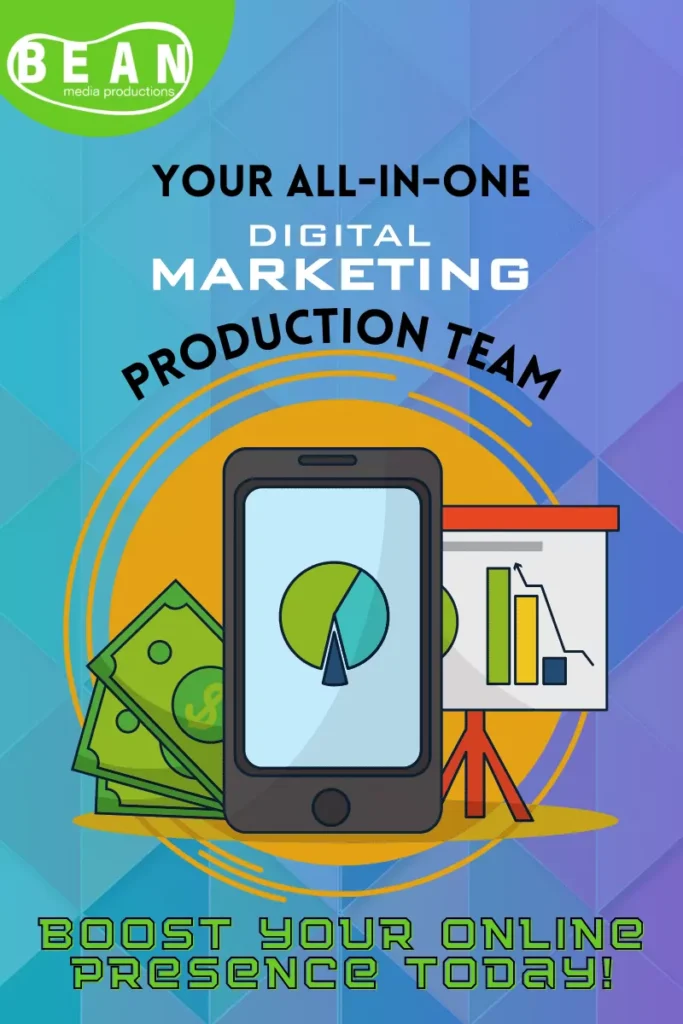 We Create Custom Websites That are Device-Conscious
Plus, your website needs to be responsive on mobile devices, especially with Google moving to a Mobile-First Index model. Optimizing your website to be useful and beautiful on multiple devices is something we are always striving for. Mobile web browsing has increased over recent years, and the events of the pandemic only fueled that further.
Ensuring that both desktop and mobile browsers are having a great experience on your site is an important step to having those people become customers. We accomplish that goal by creating a responsive website that automatically calibrates to smaller screens, providing an easy-to-use menu and an optimized page layout.
Our Websites are SEO-Ready
Web SEO is a key part of your organic traffic, which will generate new customers for you. SEO, or Search Engine Optimization, is how your website and content appears on Google's search engine results page, or SERP. Google isn't the only search engine to optimize your website and content for, there's also Yahoo, Bing, DuckDuckGo, Ask, YouTube, Amazon and/or FaceBook.
Here at Bean Media, our websites come SEO-ready for our clients, so that you or us, as an all-in-one digital marketing team, can create custom organic content delivered regularly to your prospective audience. We have a long track record of success in getting clients to the top pages, and tops of pages on those SERPs.
Remember, organic content on a useful and responsive website is key to driving traffic. Your website is like your digital storefront, and the people using Google and other search engines are the people walking or driving down the street. You want your physical store location to be easy to find and well-maintained, so why wouldn't you want the same for your digital presence?
Our Websites Targets the Right Audience

Tailoring our websites to your tone and vision creates something that naturally keeps the right audience's attention. We want to make sure that when your website is found, people can easily find what they need on the site, which leads them to act and converts them into a customer. If your website isn't doing that, your website needs help.
Get in Touch with a Local Digital Marketing Company
Here at Bean Media Productions, we're always trying to optimize our client's web presence. We began as storytellers, and we want to tell your story through your website and design. It's what we do best.
Stay up to date with our blog for more updates from us and little tips and tricks from the internet marketing world. You can also find our social media, like our Facebook, YouTube, and Instagram for more! Be Seen on search engine results pages. Be Heard by prospective customers. Grow with us today by calling or filling out our online contact form!