Hello and welcome back to the Bean Media blog, where we give small snippets of beanhind the scenes info about digital marketing to help you GROW! With the forecasted recession for 2023, many people wonder about a good digital marketing strategy and what that looks like. Let's get into what strategies you can implement to bolster your marketing in a recession.
---
Things to Consider when Marketing in a Recession
Digital marketing is a powerful tool when marketing in a recession for businesses. With consumers tightening their wallets and slashing their spending, it's important to find cost-effective solutions to find customers and drive sales.
Search Engine Optimization
One of the most critical elements of digital marketing is SEO. When you write unique, human-driven content optimized for search engines, you can increase visibility and drive more traffic to your website. When you work with Bean Media, you get the top SEO agency in Buffalo on your side! We go through the gritty work, like researching keywords, targeting long-tail keywords, creating high-quality content, and building a strong internal link structure. We also conduct regular audits of your site That way, we can identify and fix technical issues before they cause problems for your rankings. We're storytellers, but we have that fire and drive to win.
Social Media Marketing in a Recession
Alongside SEO, social media marketing is an important factor in digital marketing, especially during a recession. Websites and apps like Facebook, Instagram, LinkedIn, Twitter, YouTube, and TikTok are good avenues to reach more people. And yes, you read that right: YouTube is a social media site. We even wrote a blog explaining why YouTube is the king of social media and why you need to be on it, check it out!
Social Media platforms allow you to reach large swaths of potential customers for a relatively low cost. When we create engaging content you can generate interest in your product or services to get more website traffic. We follow a similar process when we create target ads, to get more people interested in your company. You can even use it to build relationships with customers and build a grassroots word-of-mouth campaign.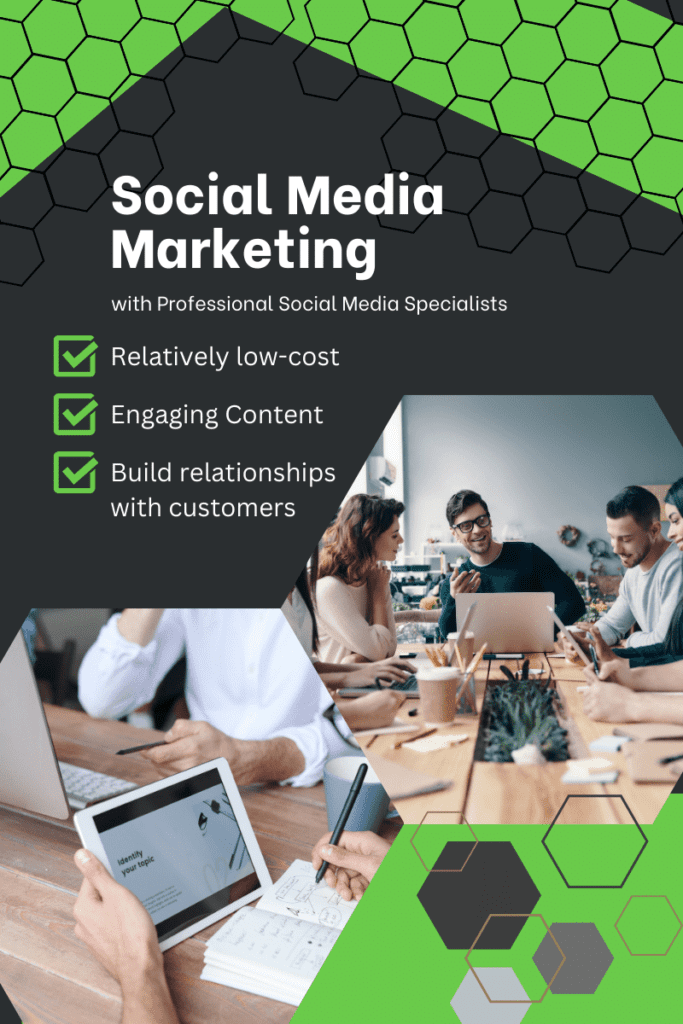 Paid Advertising
Paid ads, either search or display, are an effective way to reach new customers too. By targeting specific keywords and demographics, we can drive people to find your website. Both types of ads have their own benefits, depending on the goal you're looking to attain from your campaign. We can do either type of ad or both in order to reach your target audience. Let's break down the two major types of ads.
Search Ads
Search Ads are displayed when a user inputs their term on a search engine like Google or Bing or Yahoo. These ads tend to be text-only and are displayed at the top or bottom of the results page (SERP). Ads are targeted based on the keywords used and allow us to reach targeted and specific audiences. Search ads are used to funnel website traffic and generate leads or sales.
Display Ads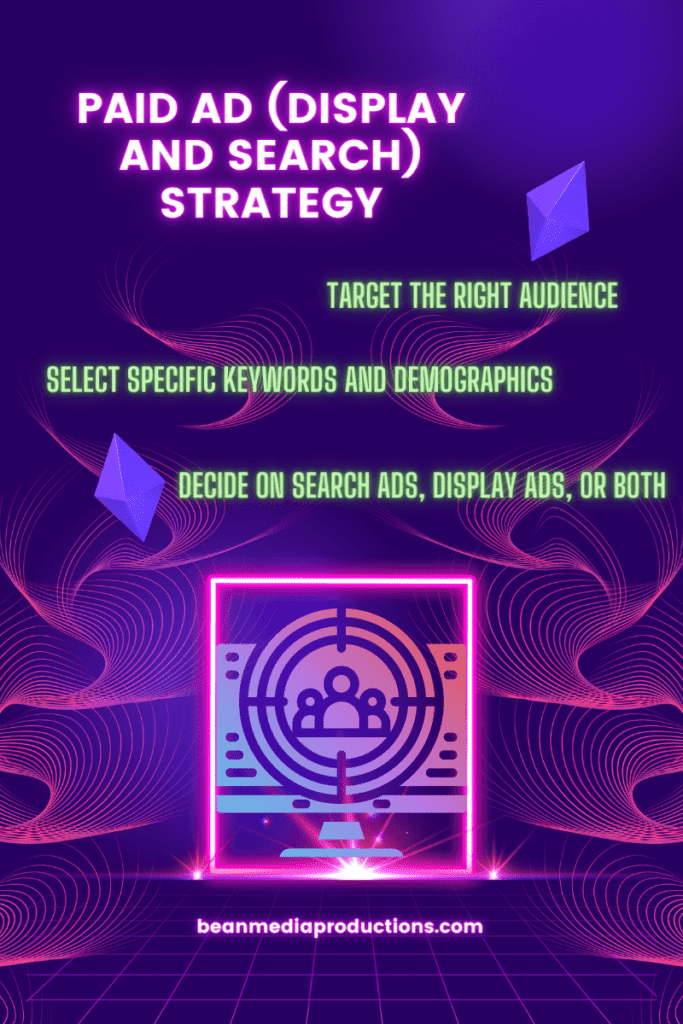 Display Ads are typically displayed on websites, often in the form of banners and/or images. We can target these ads to audiences based on factors like demographics, interests, etc. Display ads can be served on many different platforms like social media websites, video-sharing platforms, and news sites. These ads are typically used to increase brand awareness and reach a wide audience.
By using data and analytics, we monitor and track the reach and progress of these ad campaigns to be adjusted as needed. By combining SEO, social media marketing, and paid search and display ads, we can cast a wide net to reach a large audience at a relatively low cost, especially compared to more traditional avenues like TV ads, billboards, etc.
Build relationships with your customers and reach new ones today, just pick up the phone or shoot us an email to get started!
Grow With Us!
Bean Media Productions is a full-service digital marketing team located in Buffalo, New York. But don't let that fool you, we have worldwide clients! We give each of our clients the attention and service they deserve. We have a proven track record of success in growing business with search and digital advertising (including PPC), SEO, graphic design, content marketing, conversion rate optimization, video production and editing, and so much more.
Be Seen online. Be Heard by your prospective customers with SEO. Grow With Us here at Bean Media Productions!
Stay up to date with our blog, you'll regularly get some free basic digital marketing advice, updates on what's what in our world, and more! Check out our FaceBook, Instagram and YouTube pages too to get a more detailed picture of who we are and what we do. If you're ready to supercharge your online presence in 2022 and beyond, give us a call or fill out an online contact form. We can't wait to discuss how we can grow your business!