What is Dall-E and How Can This Affect Digital Marketing?
Hello and welcome back to our little look beanhind the scenes of the digital marketing world! Today is fairly exciting for a few reasons, we're going to talk Dall-E and what it could mean for internet marketing.
---
---
What Is Dall-E?
Dall-E is the image-generating AI, created by OpenAI. Until recently, the full version of Dall-E was behind a waiting list. However, that waiting list is now gone and Dall-E is open to anyone who makes an account.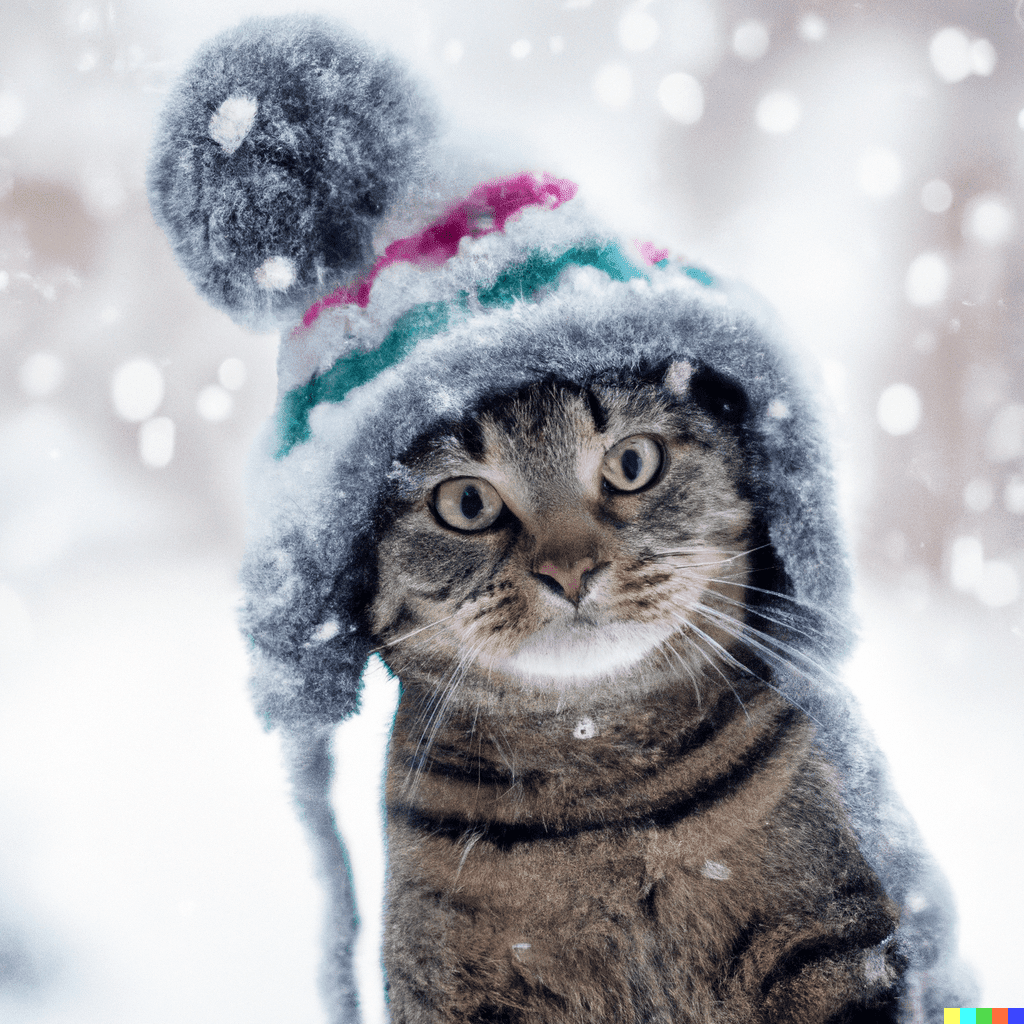 Dall-E makes its creations by scouring its database of images and authors to create new images and match the text you entered in. For example, if you were to input: "Sloth wearing sunglasses", you would get a few totally different styles and images spat out. But if you enter a more specific line of text, like "high-resolution photograph of a cat wearing a winter hat on a snowy day" you'd get a few different variations of similar images in the medium specified.
The more specific you are with the text, the easier time the program has in creating the image. A good way to get an idea of the kinds of images that get generated when you get very specific (and at least a little lucky), look no further than this post! Every image we're going to use today came from Dall-E.
When you first register an account, you'll get 50 credits for free and 15 per month after. You can also purchase credit bundles to continue using the service after your initial supply runs out.
How Can Dall-E and Other AI Impact Digital Marketing?
Google's best practices for SEO state that unique, custom images are better than using the same stock library over and over. Imagine a world where you can create an asset using this AI, import it into a program live Canva or Photoshop, and then use that to build out the remainder of your blog featured image and in-post images.
With that in mind, it's no secret that using this AI is rather exciting in our world. Limitations in available assets on your platform of choice start falling away when you can load in your own custom creations. Dall-E can't replace everything, of course. Things like product images are still going to be best done by a professional in a well-lit environment. Dall-E is also bad at recreating photos of specific people and blocks using political figures and celebrities.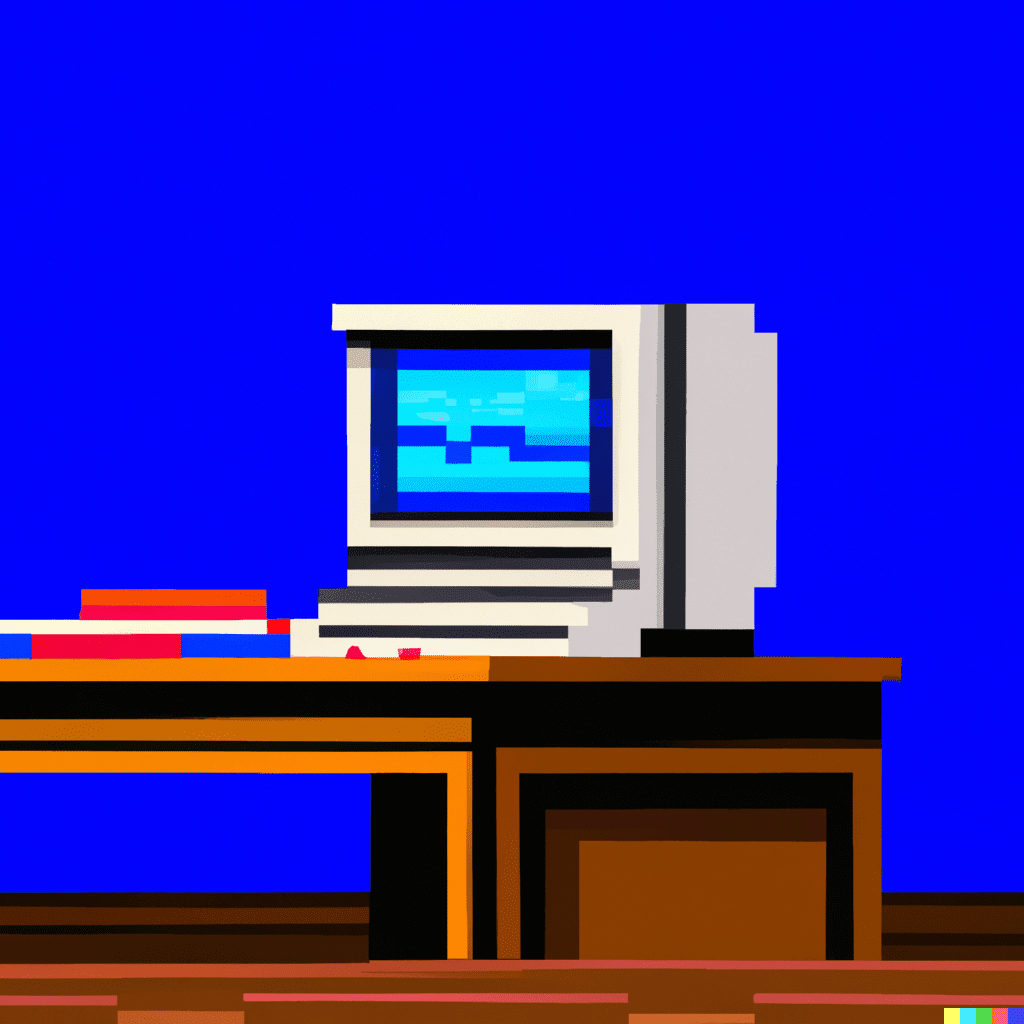 An example using the AI
Image Generator Dall-E to
create a pixel art image of a
synthwave retro computer
sitting on a wooden desk
in a blue room
However, for purposes like this blog here, or other blogs that aren't talking about specific people, the applications of this new AI technology are limited only by your imagination. One option is we can have a synthwave computer screen in a pixel art style sitting on a wooden desk in a blue room. Or we can put sunglasses on a silverback gorilla and a coffee in his hand. We can use it as a jumping-off point to create a unique and custom logo and brand image.
Yes, really! Dall-E and similar AI platforms are surprisingly adept at creating logo images. The text you get alongside the image itself will probably be quite weird and need to be removed entirely, but as a starting point for a logo, you could do a lot worse. It even recognizes the differences in emphasis between a corporate logo and a sports team logo!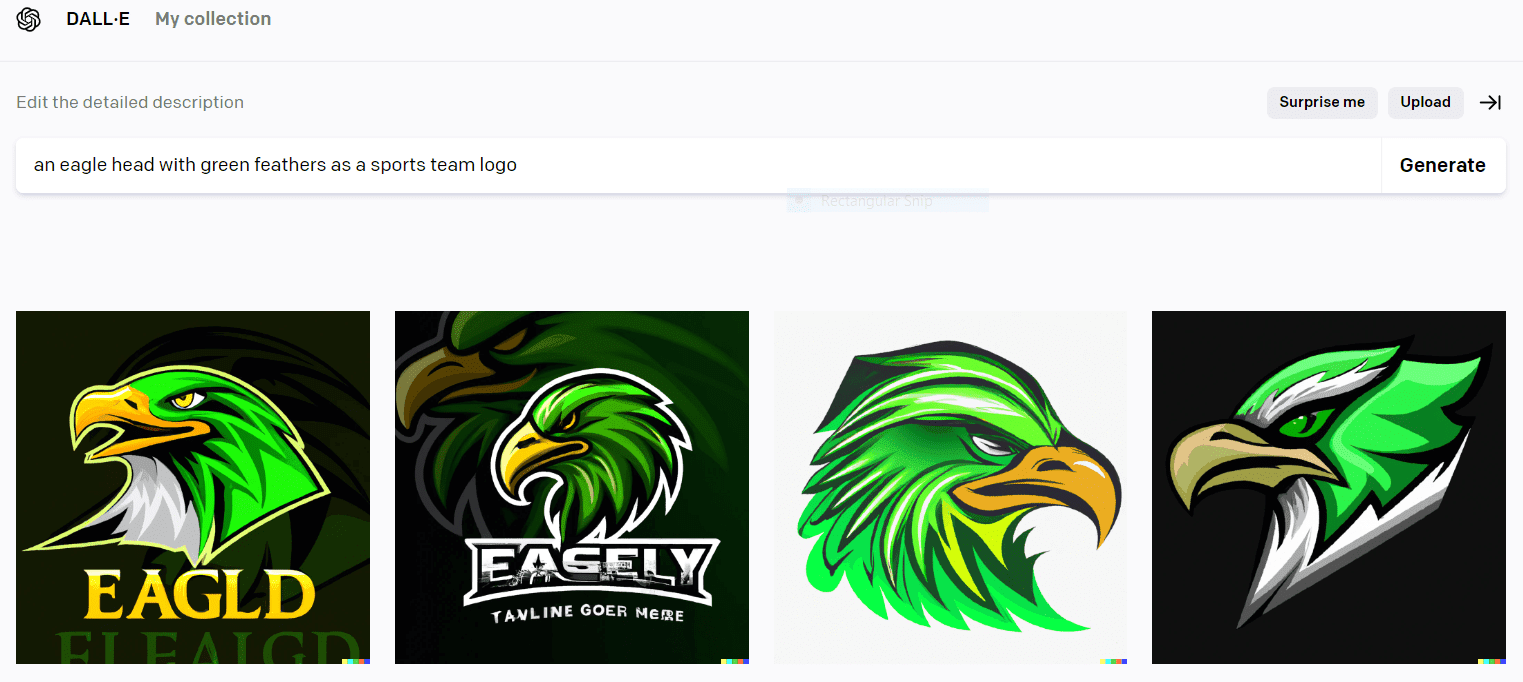 Dall-E And Accessibility
AI Image generators are also great for accessibility purposes. The image you ultimately download will have a file name that matches the input you gave the program, which helps for SEO (Google likes when filenames are relevant more so than "untitled_project" or similar default names), and lets you know exactly what to input for the alt text. Simply copy the text you gave the program and paste it into the alt text field.
Alt text, by the way, is what your browser displays if the image doesn't load, is removed/broken, or what's read to people who have visual impairments. It makes your website more user-friendly and accessible. As we've discussed in a previous blog, user experience and accessibility are ranking factors for Google that become more important as we go further into the Internet age.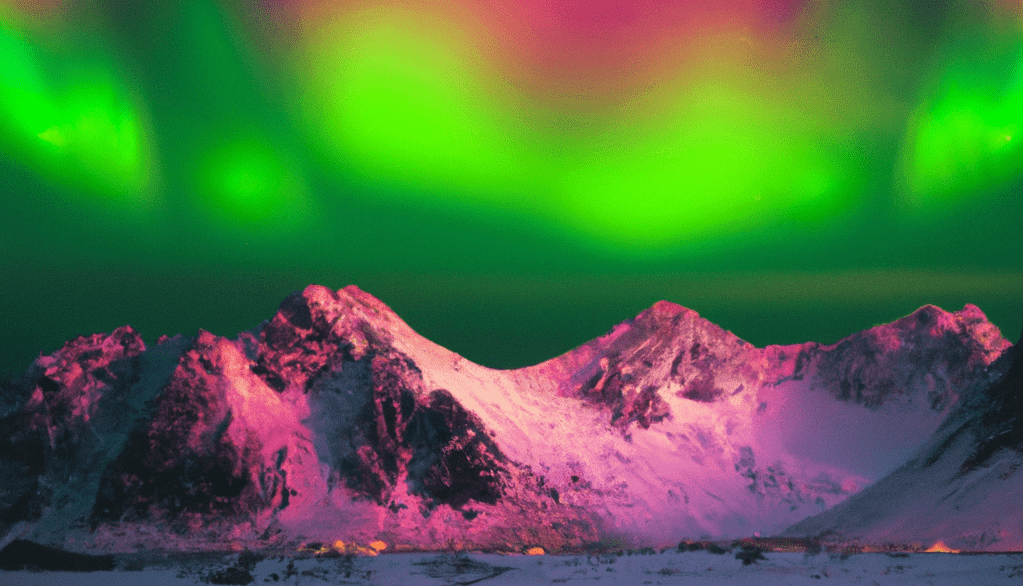 Connect with the World!
Bean Media Productions is a full-service digital marketing firm located in Buffalo, NY! But don't let that fool you, we have clients all over! Our boutique digital marketing agency gives each of our clients the individual attention and service they deserve. We have a proven track record of success in growing business with search and digital advertising (and PPC!), SEO, graphic design, content marketing, conversion rate optimization (CRO), video production and editing, and so much more.
Be Seen online. Be Heard by your prospective customers. Grow With Us here at Bean Media!
Stay up to date with our blog, you'll regularly get some free basic internet marketing advice, updates on what's up in our little corner of the world, and more! You can also check out our Facebook, YouTube, LinkedIn, and Instagram pages for a more detailed picture of who we are and what we do.
Are you ready to launch your digital presence into the stratosphere? Give us a call or fill out our online contact form today. We can't wait to grow your business!