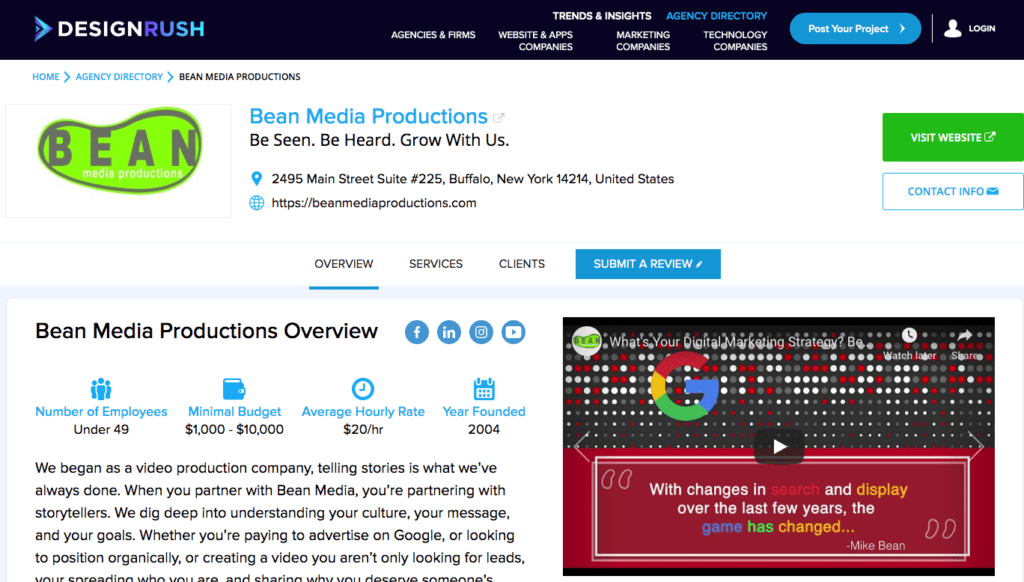 Brand awareness and digital reputation are important for any company. Over the last 15 years or so, Bean Media Productions has worked perilously to remain ahead of trends, which isn't easy in digital marketing!
Recognizing the utilization of video through YouTube organic tactics, along with video advertising became a launch point for Bean Media back in the mid 2000s. Google Adwords became a great tool to help WNY companies, which has changed vastly, providing deeper insights, machine learning, and more and more control over how you control your spend.
Success with Search advertising, coupled with advancements in Google Display Advertising, social media giants like Facebook, Instagram, and Snapchat followed suit and opened up advertising opportunities for everyone from the one man company to multi billion dollar corporations.
Graphic design was clearly becoming more and more vital for a digital marketing agency.
Recognizing the capabilities of honing in on designated audiences through display and video advertising, we knew having a savvy designer around our creative spaceship would tremendously help our paid ad results.
Check Out Our Full DesignRush Profile Here
We believe that every member of our team should have an adequate understanding of every different department, but having an expert in design could provide a keen eye to help add an enterprise level touch to everything we put out.
Design comes down to more than just skill.
You can have the most beautiful graphic, website, video, banner ad, billboard, etc, but if it doesn't drive home the desired message, and it doesn't get in front of the right audience, it's already dead. Your message should have consistency and hold true to your core values no matter what it is or what it says.
Today Bean Media received our badge as a nationally accredited agency under the DesignRush national agency directory! Sure, this may not mean much to some people, but we couldn't be more proud! 10 years ago if you asked us if we'd be a nationally accredited design agency, we may have had a chuckle and said "Let's talk video." 
Today, with the help of our Director of Design Shelby Janczyk, we're proud to say we can provide graphic design, branding, logo design, text animation and much much more!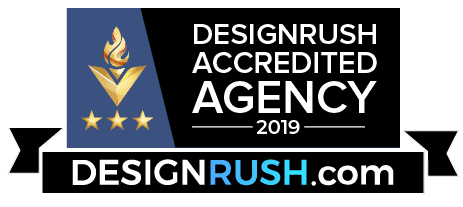 If you have any questions about implementing display advertising, video advertising, or want to talk about how you can reach your desired audiences using tools like Facebook or Snapchat give us a call or reach out via our contact form!
You Can See Bean Media Here | Featured in Top NY SEO Companies